The most famous and commonly used of the massage category is the Swedish massage. The Swedish massage has shown to be helpful in reducing pain, joint stiffness and rejuvenation. It can be achieved with gentle to medium pressure.

The techniques of Swedish massage I will use on you consist of 5 smooth styles, which are: sliding/gliding, kneading, rhythmic tapping), friction and vibration/shaking.
Powered by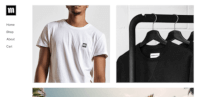 Create your own unique website with customizable templates.